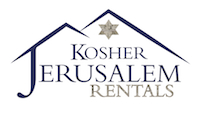 KOsher rental apartments in the

morasha Neighborhood
---
Luxury ELISHA Building with pool, gym and doorman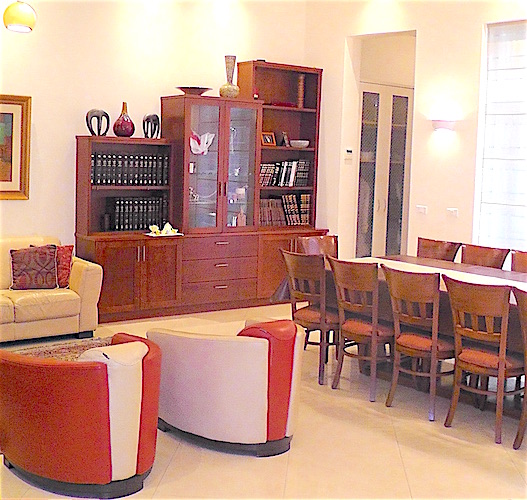 Four Bedrooms, Sleeps 10
---
Insider secret:  
Morasha is one of the
best vacation locations
in Jerusalem~

---
      Morasha is just minutes walking to:

Jaffa Road~3 mins


Mamila Mall~8 

mins

Jaffa Gate~12 

mins

Geula~12 

mins

Ben Yehuda~12 

mins

Mirrer Yeshiva~13 

mins

Shaarei Chesed~20 

mins

First Train Station~25 

mins
---
Meeting place of Jerusalem's New and Old Cities
Morasha is an exciting new/old Jerusalem neighborhood with something for everyone. Arts, religious, cultural and scenic venues are a magnet for new residents, students and tourists. 
Also called Musrara, the area covers 160 dunams facing the Old City walls. To its north is Meah Shearim and to the west is the Russian Compound. The major roads in the neighborhood are Paratroopers Road, Shivtei Yisrael and Hel Handasa. Rechov Ha Neviim bisects the area. Bus lines traverse these streets frequently.
Foot traffic is popular because of its proximity between the business and religious districts of Jerusalem and the Old City.  Many residents, students and tourists pass through on foot their way to and from these areas each day.  
---
what its all about
With the adoption of the Los Angeles community in 1980's, an initiatve to regentrify the area began.  There are about 860 homes undergoing various phases of restoration. New modern buildings along side renovated hundred year old apartments are common. 
With this gentrification, Morasha has been "discovered" by both orthodox Jews and international artists. Schools to support the religious youth are growing as young families are attracted to its quality of life and more affordable homes than in the bordering neighborhoods of Meah Sharim and the Jewish Quarter of the Old City. 
Accompanying this growth, several art schools located here spread beauty and enliven the area with city and donor sponsored art projects, a community garden and annual spring festival.  Also a popular destination for architecture enthusiasts who flock to the neighborhood to  the admire the many charming alleyways and beautiful homes.
---