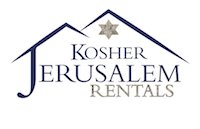 Pinsker Environs
Located in the city center, a picturesque, upscale neighborhood in the center of Jerusalem, overlooking the spectacular Old City with its ancient walls and monumental sites, the hotel represents an elegant gateway to everything Jerusalem has to offer. Major historic and religious sites, the city's main cultural attractions, as well as boutiques and restaurants, are a pleasant stroll away.

Walk to:
Ben Yehuda Pedestrian Zone~ 20 minutes


The Khan Theatre~ 10 minutes




Machane Yehuda Market~30 minutes




The Great Synagogue of Jerusalem~ 15 minutes

Liberty Bell Park~ 10 minutes

The Jerusalem Theatre~ 50 minutes
The Pinsker building is located near the popular Inbal Hotel on one side and short walk to the trendy Emek Refaim on the other. This affords our renters the best location possible with easy access to a Post Office, hairdressers, banks, money changer, swimming pool and gym, pharmacy and cry-cleaner.
Whatever you fancy eating, you have a variety of restaurants nearby: Sushi, Middle-Eastern, Italian, Cafes, Bakeries, Ice Cream, Pizza Places as well as a Winery, Delicatessen, Butcher, Supermarket and a Health Foods Store.
There are frequent buses to all parts of Jerusalem.
TAKE ME -BACK TO THE PINKSER APARTMENT