AND we're excited to be the answer to your specific needs and goals for the property you own— or want to own— in Israel. 
We've been redefining what you can expect from your property manager.  
     Founded by David Chernin who brings a host of talents, decades of achievements and trustworthy care for your home.  
Our company's growth has been based solely on referrals from satisfied clients. And, we cannot say enough good about our amazing staff without whom we could not bring you the service you expect: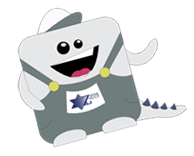 ZiGi says "our Team is the best!"
Rochel Leah, our office manager, brings a calm demeanor and happy-to-help attitude to almost every facet of our organization. 
  Our clients often comment how Shlomo reliably provides the highest standard of oversight and maintenance for their homes and real estate investments. Shlomo is also a licensed real estate professional.
 Renee maintains our website and helps in the office with various projects.
David, an oleh of 10+ years, has proven that—with hard work and a lot of Heavenly help—bringing American style customer service to Israel is indeed possible.